University House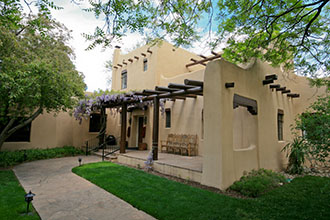 University House, located at the corner of Roma and Yale at the center of the UNM campus, is a 7,000 square foot Pueblo Revival home that welcomes more than 10,000 guests annually.
The historic house, which traditionally serves as the residence for the president of the university and their family, was designed by New Mexico architect Miles Brittelle and completed in 1930. In 1952, a major addition was constructed under the direction of celebrated architect John Gaw Meem, who shaped much of the architectural environment of The University of New Mexico. Meem's addition, and all subsequent additions and renovations, have maintained the original architectural style that defines the distinctive Lobo landscape to this day.
UNM President James F. Zimmerman and his family were the first residents of University House, moving into the house shortly after its completion. For the past seven decades, the house has been used not only as a residence for the president, but also as a major entertainment center for guests and a showcase for the University.
University House was named to the National Register of Historic Places in 1987.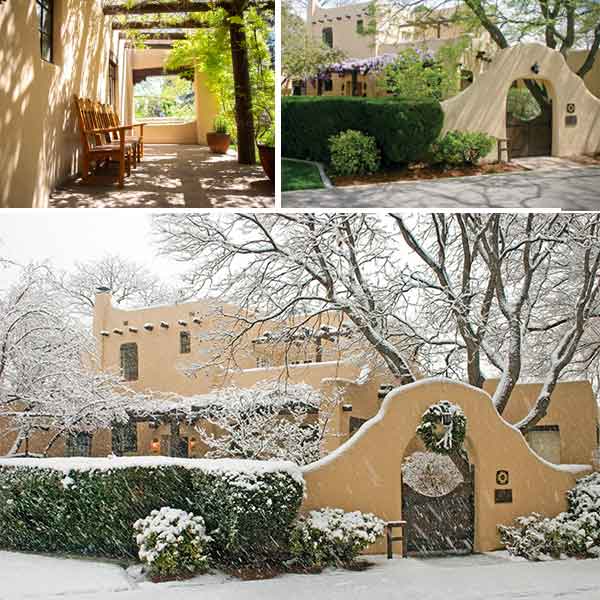 ---
Until further notice, the University House will no longer be available to rent for your event. Thank you for your understanding.